Name: Antonio Jacinto
Height: 5 ft 10 in
Weight: 160 lbs
Age: 18
Hometown: Corsica, France
Nickname: "The Kid"
Manager?: Will Manage Lucas Turner/Get Managed by Lucas Turner
CWA accomplishments: None So Far
Non-CWA accomplishments: He was the top of his graduating class in high school
Type (Face or Heel): Heel
Style of Wrestling: Showman
Gimmick (i.e. respected, hated, bully, etc.): Much loved heartbreaking bad boy
CWA Win/Loss Record: 0-0-0
Current CWA Fueds: None
Finisher(s): Heartbreaker (a hard clothesline to the chest similar to JBL's Clothesline from Hell)
Cupid's Bow (a Boston Crab much like Chris Jericho's Walls of Jericho)
Appearance: See base pic
Entrance Theme (If you wish to include one): Break Your Heart- Taio Cruz
Introduction Promo:
A young man is seen working out in a gym like area, a smile on his face when he sees the camera. He's shirtless which shows us a cross on his arm done in a French art style while he has a cross that looks like it's something out of the Day of The Dead celebration in Mexico.
Man: Hola and Bonjour. My name is Antonio Jacinto. Perhaps you've seen me while I was training under my mentor, Lucas Turner.
He sits down on a nearby stool and takes a drink of water, a towel wrapped around his neck.
Antonio: I didn't expect to make it this far when I first came to America. I thought I'd end up in a company like Ring Of Honor, not a global name like the Championship Wrestling Alliance. I'm proud of where I've ended up. Just like I'm proud of who taught me. I'd seen all of his matches, I know everyone of his UFC fights. Sure, he killed a man. But I'm a firm believer in everything happening for a reason.
He chuckles and nods.
Antonio: I take pride in my French and Spanish roots. Mia madre is from Spain while mon pere is from France. I am a blend of the two. I'm going to blend my good looks and good nature in with the pain I will inflict on my opponents. I hope you are ready for me CWA Universe, I'm most definitly ready for you.
Superstar Base Pic (Post a picture of what your character looks like, or resembles):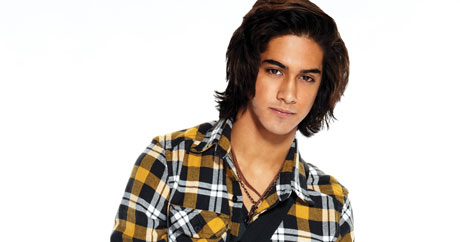 REASON FOR JOINING CWA: To show my strength and to make a living. I'm doing it all for kicks.